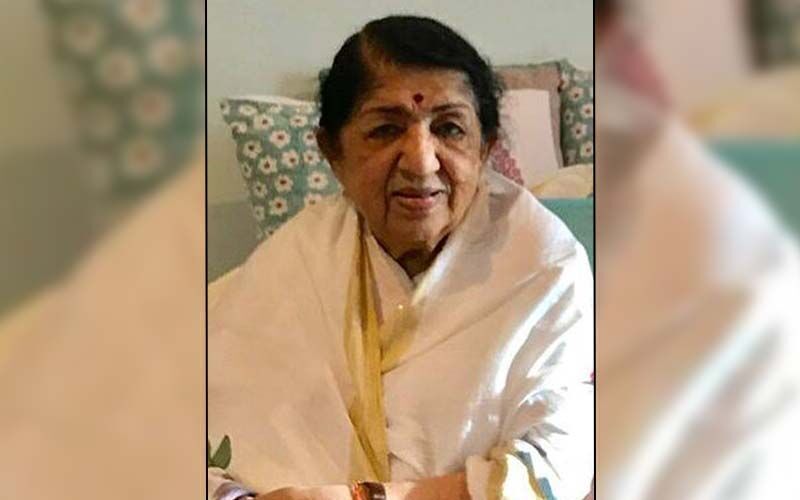 When Lata Mangeshkar said that music composers don't like the way she works; "That's why I don't want to sing in movies"
Legendary singer Lata Mangeshkar left for her heavenly home on Sunday. She was cremated with full state honors at Shivaji Park in Mumbai. Prime Minister Narendra Modi visited Shivaji Park to pay his last respects to the singer. Ranbir Kapoor, Shraddha Kapoor, Shah Rukh Khan among others were present at his funeral. The singer will forever remain in our hearts.
As we mourn her loss, we look back to when she said that music composers didn't like the way she operated. In her interview with Hindustan Times (2013), Lata Mangeshkar said that she pays particular attention to song selection. "I read the lyrics and listened to the melody before agreeing to sing. I feel like music composers today don't like the way I work. That's why I don't I don't want to sing in movies anymore." ALSO READ: RIP Lata Mangeshkar: Here are some lesser known and SHOCKING facts about India's nightingale
She was also asked about the difference in the industry now compared to before and she said, "These days, songs do well for a few months and then disappear. Technically we have advanced, but our music is regressing. The number and variety of songs in movies have depreciated. I'm shocked. I remember singing 11 songs for Mughal-E-Azam. Today's music is all about dancing. Phrases like "Halkat Jawaani" were far beyond our imagination at the time. Singers in our time used to work very hard. We had to overcome many obstacles to get a song. Things are easier today. today.
Lata Mangeshkar died of multiple organ failure. Dr Pratit Samdani, who was treating her at Breach Candy Hospital in Mumbai, released a statement which read: "It is with deep sorrow that we announce the sad passing of Lata Mangeshkar at 8.12am. She passed away at cause of multiorgan failure after more than 28 days of hospitalization post COVID-19."
Image source: Instagram/LataMangeshkar