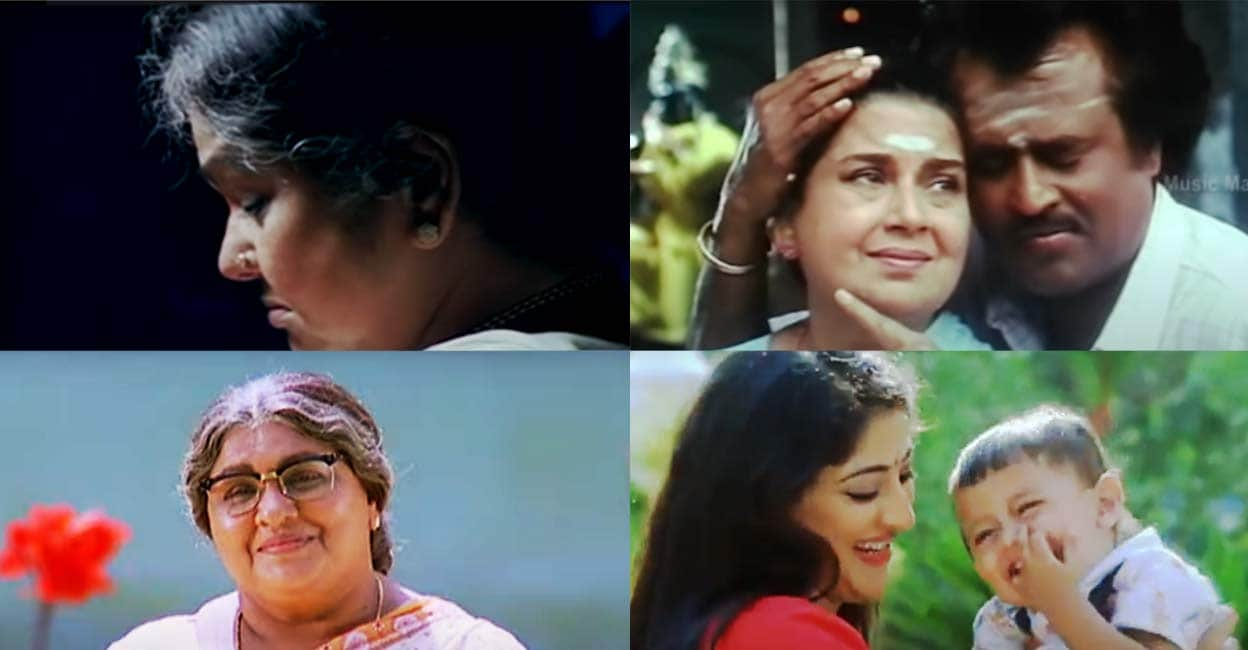 Mother's Day: Here are five South Indian film songs dedicated to the mother | entertainment music
The mother is a universal emotion. Throughout history, no other relationship has been celebrated as deeply as motherly love. In literature or cinema, the divine feeling has been portrayed in a myriad of shades. As Mother's Day is celebrated around the world on Sunday, here are some South Indian film songs, which are laudatory renditions expressing love, respect and awe of mother and motherhood.
Chinna Thayaval
The song Chinna Thayaval is taken from the movie 'Thalapathi' released in 1991 and starring Rajinikanth and Srividya in the lead. Legendary singer S Janaki sang the song composed by Ilaiyaraja and written by Vaali.
Amma Endrou
The song Amma Endru from the movie 'Mannan' starring Rajinikanth is one of the most famous songs in all of South India. The song composed by Ilaiyaraaja and written by Vaali is sung by KJ Yesudas.
Amma Mazhakkarinou
The song Amma Mazhakkarinu from the Malayalam film Madambi is sung by KJ Yesudas. Music director M Jayachandran composed the song written by late lyricist Gireesh Puthanchery. The film is directed by B Unnikrishnan.
Oman
The Omane song from the movie 'Boy Friend' directed by Vinayan is a melody expressing a mother's affection for her child and vice versa. The song written by RK Damodaran is composed by Mr. Jayachandran. The duet is beautifully rendered by Sujatha and Nishad.
Ammakilikoodithil
Written by Kaithapram Damodaran Namboothiri, the Malayalam song Ammakilikoodithil is composed by Raveendran. The movie is "Ammakilikoodu" starring Prithviraj Sukumaran and Navya Nair.