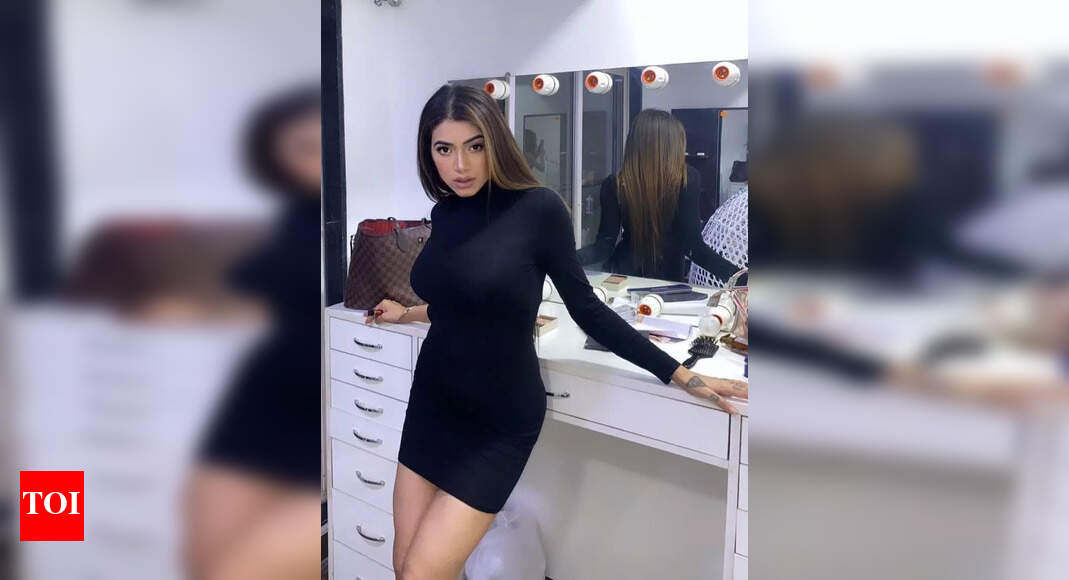 I have an amazing experience shooting Punjabi music videos: Vishakha Raghav | Punjabi Cinema News
Vishakha Raghav, who made her debut in the entertainment industry with the reality show, MTV Love School – Season 3, has been foraying into the rapidly growing Punjabi music video industry for the past few years as a model . After featuring in Singhsta's popular party track Modern Ranjha with Yo Yo Honey Singh, she recently starred in another quirky-titled pop track, Chalako Massi. "It was an amazing experience shooting the video for this song," she says, adding, "We had high hopes for this track and we're really thrilled to see how much people enjoyed it so much."
The song was also singer and producer Deep Ohsaan's first track in the party genre. "It was my first party track," says Deep, who recently featured in the song Barood with Shine. He adds, "Every time I remember the day we started touring for the track, I feel like my feet automatically started vibrating to the beats (laughs). We experienced a mix of folklore and contemporary for Chalako Massi."

The song also contains a rap track given by rapper Kuwar Virk, who calls it "The rap of this song is one of my personal favorites".

One of Vishakha's first music videos with Harshit Tomar for his track, Innocent Boy. After Modern Ranjha, Vishakha continued to work with other popular singers for their music videos including Party Anthem with Star Boy LOC and Akhan Billian with Sandeep Khehra, Sukh Sandhu and Meharvaani.