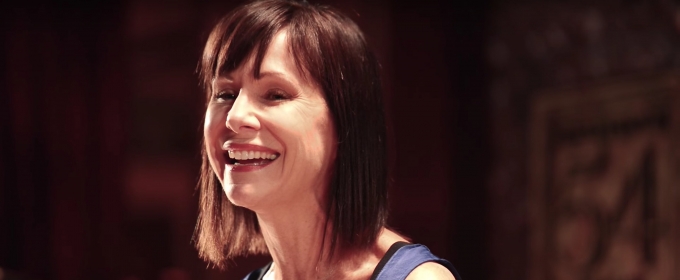 Broadway belle Susan Egan sings songs from BEAUTY AND THE BEAST movies at 54 Below!
'The Broadway Princess Party' has just released a new video celebrating Broadway original 'Belle', Tony Award nominee Susan Egan! In the video, hosted by Tony Award nominee Laura Osnes and music director Benjamin Rauhala and filmed by Nessie Nankivell, Susan is interviewed about the new live-action film 'Beauty and the Beast', then sings one new songs added to the film, "How Does A Moment Last Forever," and, for the finale, she's joined by an all-star cast of "Broadway Princess Party" alumni for a medley of songs from the musical .
The video features Mairi Dorman-Phaneuf on cello, and Susan is joined on stage by Christy Altomare, Catherine Charlebois, Courtney Reed, Carrie St. Louis, Laura Osnes, Adrienne Warren, Teal Wicks and Alexandra Zorn. The musical arrangements are by Benjamin Rauhala, appearing on the piano.
Susan Egan has traversed the four corners of the entertainment industry, making powerful impressions in theatre, film, television and music.
She was last seen on Broadway in the title role of Thoroughly Modern Millie; she won critical acclaim as Broadway's "Sally Bowles" (oldest) in Cabaret; originated lead roles in Triumph of Love and State Fair; and most notably, received Tony Award and Drama Desk nominations for "Best Actress" as the Broadway original Belle in Disney's Beauty and the Beast. Among his regional credits, Egan has starred alongside carol burnet in Sondheim's Putting It Together at the Forum Mark Taper, Tommy Tune on Bye's national tour, Bye Birdie, and reprized her role as Belle for the Los Angeles premiere of Beauty and the Beast. She has also performed solo concerts nationwide and performed with over thirty symphony orchestras with appearances at the Kennedy Center, Carnegie HallLincoln Center and multiple engagements at the Hollywood Bowl.
In animation, Egan provided the sultry voice of Meg in Disney's Hercules, sang the role of Angel in Lady and the Tramp II and translated two Japanese blockbusters into English for renowned animator Hayao Miyazaki: Gina in Porco. Rosso and Lin in Spirited Away. , which won the Oscar for Best Animated Feature in 2003.